Kavita Jarwal felt proud by winning Mrs Elegant title in Mrs World International Show.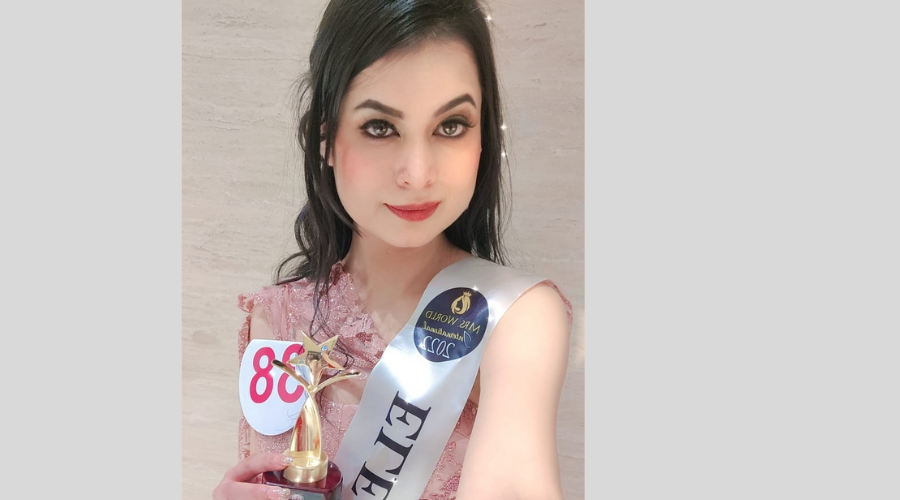 Kavita Jarwal, a resident of Jaipur, Rajasthan, who with her hard work and noble intentions, achieve the title Mrs Elegant at the World International 2022 show. Kavita is an excellent make-up and nail artist and with experience in the field, she has also entered the fashion industry and has strengthened her intentions by winning such a beautiful title in her very first show. Talking to the media, Kavita tells that the show has been very good and got to learn a lot. show that lasted for 5 days, we used to learn something different every day and on the day of the finale of the show, I had to go through many big rounds. In which talent round, introduction round were there, and after passing all the rounds
I managed to reach my destination and won this title. In her entire journey, her husband and family have supported her a lot. whatever she is today is because of them. Let us tell you that now in the future, Kavita's dream is to become a great model influencer so that she can becoKavita's dream is to become fashion and lifestyle influencer so that she can become a role model for other women as well.
About Author