Raising Superstars, an EdTech Startup, Secures $2 Million in Pre-Series A Funding to Empower Future Leaders
Raising Superstars, a dynamic edtech startup focused on nurturing talent and empowering young minds, has recently raised an impressive $2 million in a pre-Series A funding round. This funding not only demonstrates investor confidence in Raising Superstars' innovative approach to education but also signifies the growing demand for personalized learning solutions. In this article, we delve into the details of Raising Superstars' funding success and explore the implications for their mission to cultivate the leaders of tomorrow.
Raising Superstars has successfully secured $2 million in pre-Series A funding from a group of investors who believe in the transformative power of education. This funding round includes venture capitalists and angel investors who recognize the potential impact of Raising Superstars' personalized learning platform. The infusion of capital will enable Raising Superstars to further develop their technology, expand their reach, and provide an even more enriching educational experience to aspiring young learners.
Raising Superstars is revolutionizing the education landscape by offering a personalized learning platform that empowers students to unleash their full potential. Their platform leverages advanced technologies, including artificial intelligence and machine learning, to provide tailored educational content and adaptive learning experiences. Raising Superstars aims to create an engaging and interactive environment that nurtures critical thinking, creativity, and problem-solving skills among students.
At the heart of Raising Superstars' mission is the belief that every student has unique talents and abilities waiting to be discovered. Through their platform, Raising Superstars helps students identify their strengths, develop essential skills, and pursue their passions. By offering a personalized curriculum, interactive lessons, and mentorship opportunities, Raising Superstars empowers young minds to become confident and capable individuals, ready to tackle the challenges of the future.
With the recent funding, Raising Superstars plans to expand its reach to a wider audience of students, parents, and educators. The capital will be utilized to enhance their platform's features and user experience, conduct research and development initiatives, and invest in marketing and outreach efforts. By forging strategic partnerships with schools and educational institutions, Raising Superstars aims to make a significant impact on the education ecosystem, fostering a generation of lifelong learners and future leaders.
Raising Superstars' funding success positions the startup as a catalyst for educational transformation. As traditional education models evolve, Raising Superstars' personalized approach offers a glimpse into the future of learning. By leveraging technology to tailor education to individual needs, Raising Superstars empowers students to maximize their potential and cultivate the skills necessary for success in the 21st century.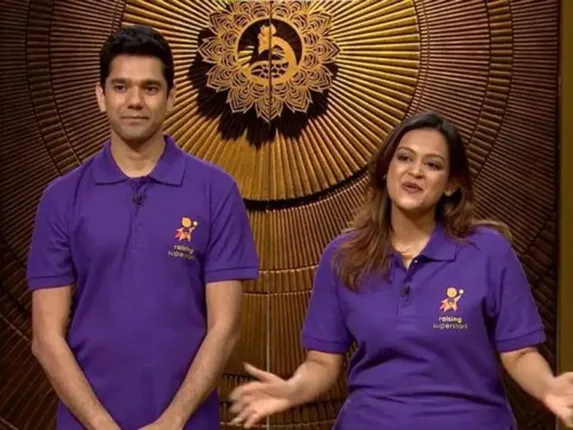 Raising Superstars' recent funding triumph paves the way for a future where education is personalized, empowering, and transformative. With the $2 million secured, Raising Superstars is poised to accelerate their mission of cultivating future leaders. By offering a cutting-edge personalized learning platform, Raising Superstars equips students with the skills, knowledge, and mindset to excel in a rapidly changing world. Through their innovative approach, Raising Superstars is reshaping education and empowering young minds to become the superstars of tomorrow.
About Author