Recur Club Launches Regreen Fund: Empowering India's Environmentally Conscious Startups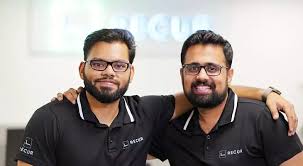 Recur Club, a prominent revenue exchange platform, has unveiled the Regreen Fund, a groundbreaking sustainable finance program designed to empower startups that are dedicated to creating a greener and more sustainable future. With an initial investment commitment of $10 million, the Regreen Fund aims to provide funding support to environmentally conscious startups in India, enabling them to drive positive change through their innovative products and services.
Promoting Environmental Impact:
The Regreen Fund, launched by Recur Club, represents a significant opportunity for startups with a focus on environmental sustainability. Selected companies will receive growth capital without any equity dilution, allowing them to expand their operations, accelerate product development, and reach a wider market. This support is a testament to Recur Club's strong commitment to sustainable development and its belief in the power of startups to address urgent global environmental challenges.
Government Initiatives:
The launch of the Regreen Fund aligns with the Indian government's proactive efforts to promote green financing and sustainable investment practices. By allowing 'green deposits' for both banks and non-banking financial companies, the government encourages responsible investment strategies. Furthermore, the facilitation of 100% annual Foreign Direct Investment (FDI) for renewable energy projects highlights the government's dedication to fostering environmental sustainability.
Governance Quotient in Startups:
Founders of startups are increasingly being evaluated on their governance quotient (GQ) alongside their intelligence quotient (IQ) and emotional quotient (EQ). Aman Gupta, co-founder and CMO of Boat, emphasized the importance of GQ, stating that it has now become more important than ever. Good governance practices, from the earliest stages of a startup, contribute to a healthier ecosystem and set the foundation for long-term success.
Importance of Structures and Practices:
Deep Bajaj, angel investor and founder of FemTech startup Sirona, emphasized the significance of establishing robust structures and practices in funded startups. Unlike traditional young businesses, funded startups benefit from external accountability and resources that enable them to focus on building strong foundations. Bajaj's insights underscore the importance of starting on the right foot to avoid potentially detrimental consequences down the line.
Startup20 Summit and Self-Regulatory Framework:
The Startup20 summit, held during India's G20 presidency, recommended a 63-point self-regulatory framework for startups, covering early-stage to IPO. This framework underscores the growing emphasis on good governance practices within the startup ecosystem. Recognizing the need for comprehensive guidelines, this framework sets the stage for startups to prioritize governance and ensure sustainable growth.
Recur Club:
Empowering Startups with Integrated Solutions: Recur Club, founded in 2021 by Abhinav Sherwal and Eklavya Gupta, offers startups an integrated approach to assess key metrics by seamlessly integrating with their accounting, billing, and subscription management systems. This comprehensive platform enables startups to optimize their revenue streams effectively, ensuring financial stability and growth.
The launch of the Regreen Fund by Recur Club marks a significant milestone in supporting environmentally conscious startups in India. By providing funding and resources to startups committed to making a positive impact on the environment, the Regreen Fund aims to drive meaningful change and contribute to India's sustainability goals. Recur Club's dedication to fostering a greener future demonstrates the power of collaboration between startups, investors, and government initiatives.
To get more updates, Follow us on Facebook, Twitter, Instagram And Linkedin
About Author