The Start-up that was launched at 18000+ ft – Marcadors – Aiming for the Pinnacle of Success and Growth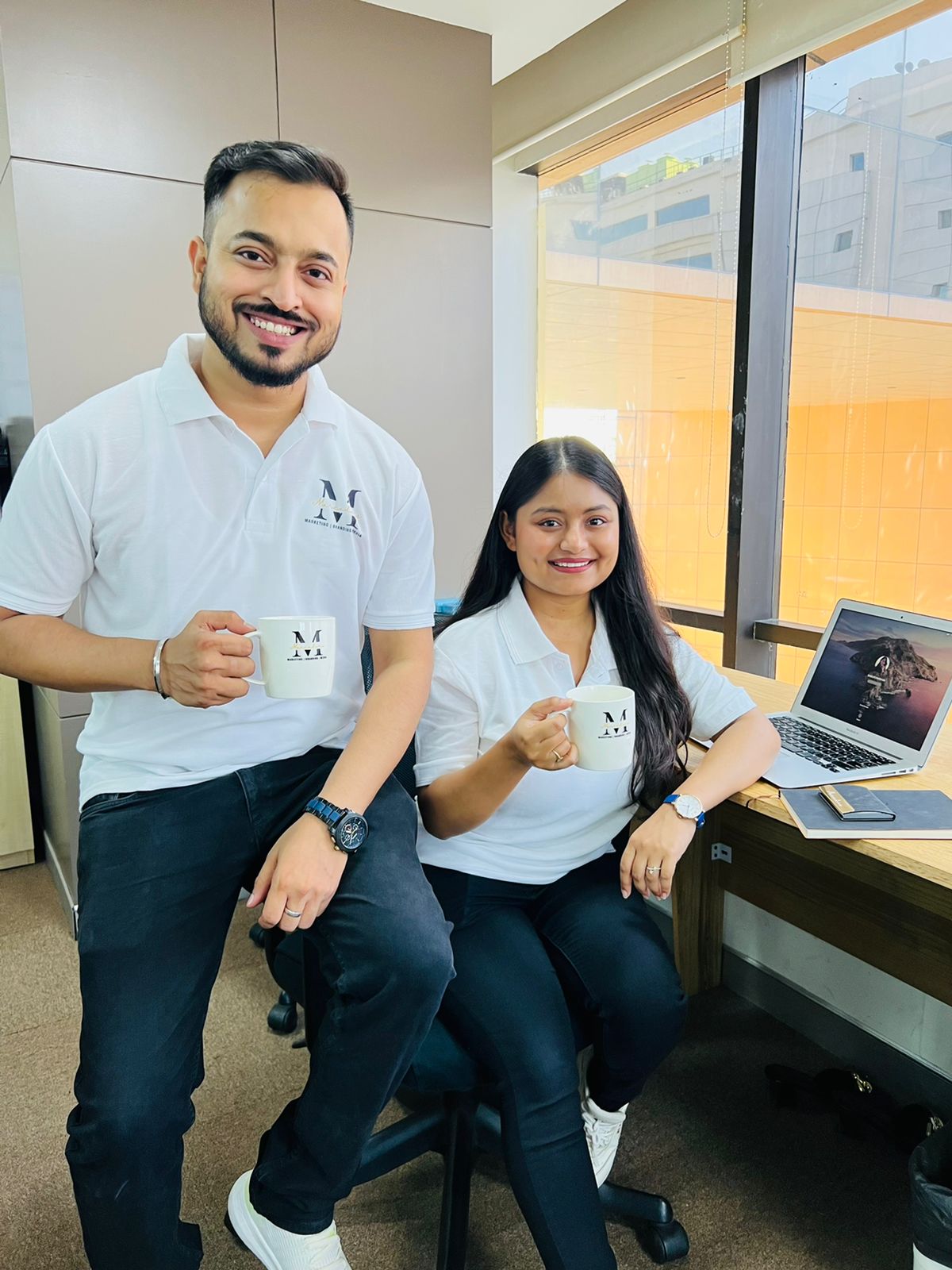 Smeared with snow melted slush and granules, Khardung La is reckoned to be one of the highest motorable roads in the world. Located at an elevation of 18380 ft., this daunting pass infuses one's soul with vigour and thrill. It was a venturesome journey of 3000 km to Ladakh and back as Aman Kumar Singh Rathore kicked off his expedition and laid the cornerstone of his biggest dream. The trip was not an adrenaline-rushed biker's tour to breath-taking mountain ranges to catch a glimpse of the most beautiful panoramic views. It revealed a mission. A shared desire.
"Desire is the key to motivation, but it's determination and commitment to the unrelenting pursuit of your goal-a commitment to excellence-that will enable you to attain the success you seek" – Mario Andretti
The graph of life cited many ups and downs, but it was gratifying nevertheless. The journey to Ladakh justifies the venture of the founders of Marcadors, Aman Kumar Singh Rathore and Shoileyi Bardhan, since 2014. The launch of their start-up at a height of 18000+ ft. was indubitably a beyond-the-world feeling. Aman Rathore is a branding, marketing, and public relations expert who dangles his passion for creating brands and businesses. Shoileyi Bardhan is passionate about design, branding and aesthetics and talks passionately about content and how it helps a brand leave a lasting impact. Marcadors is their very own innovative approach to bridging the gap between media, branding and marketing. The avant-garde start-up comprises years of experience of working from the initial M to the end of E of the MSMEs of the nation as well as abroad. This undying hunger and unquenchable thirst for knowledge guided them through the path of learning, and they earned experiences that ultimately let them kick-start a journey of their own.
Marcadors is a data-driven digital marketing and branding agency that clearly differentiates itself from traditional, assumption-based companies. It offers a helping hand to the companies struggling from the ground up, a chance to explore their creative visions and let Marcadors revamp them as one-of-a-kind. It sees what brands want people to see in them. The team is composed of the best experts in the related field who work tirelessly and passionately to provide the clients with exactly what they have been looking for and more. Marcadors' tagline clearly speaks for itself: "We don't just talk about brands, we help you create one."
Marcadors envisions an evolution. The aim to reach the zenith of digital marketing, branding and advertising could not be pioneered anywhere other than at the pinnacle of the Khardung La pass, above great heights and all odds. When a venturer sets a summit and reaches it, the journey never concludes. There is no destination that is ever reached, for the next milestone is always a mile away. Which is to say, a goal achieved now becomes the baseline for the next step to be climbed. Aman and Shoileyi have already pondered it. Their unwavering efforts are focused on determining what works best for their customers and delivering exceptional results.
Possessing countless practical work-field experiences has let this duo be enlightened with a better understanding of digital touchpoints. This acts as fuel to their aspirations, which pushes the business to thrive This two-person team has emerged to become a full-fledged digital marketing company serving a diverse range of customers. its maximum potential. From small-scale start-ups to foreign franchises, belonging to a wide range of sectors and specialisations, Marcadors tend to add value to all of them. This two-person team has emerged to become a full-fledged digital marketing company serving a diverse range of customers.
Setting up your own start-up is a super thrilling and exciting job, but it comes with innumerable challenges at every step. Waking up each day to hustle for your dream is still a dream for many. Aman Rathore along with his business and life partner, Shoileyi Bardhan, are rejoicing in this waking dream. The thick and thin play a significant role in pioneering this aim that bears enough resemblance to the rugged route to the Khardung La Pass. But all the exhaustion and fatigue pay off the moment you look around to capture the entrancing view from this peak. The crescendo of success empties the weariness of the struggle as the view up there feels euphoric.
Marcadors does not just aim at companies and businesses that arrive at its threshold as potent clients or customers. It is born with an extravagant and larger purpose to add holistically to the country's economic growth. Growth and flourishment for its customers will bring Marcadors contentment. But adding value to them is like empowering the whole of the business ecosystem. Marcadors believes that the best business strategy is to focus on quality.
Marcadors – a rapidly expanding Branding and Digital Marketing Agency managed by an enthusiastic team and is based in Delhi NCR. They assist businesses in strategizing and implementing their branding, marketing, and media objectives.
Reach them at www.marcadors.com or at [email protected].
About Author