Dr Divya Patidar Joshi bags Mrs Universe Central Asia along with Woman Mrs Universe Inspiration Award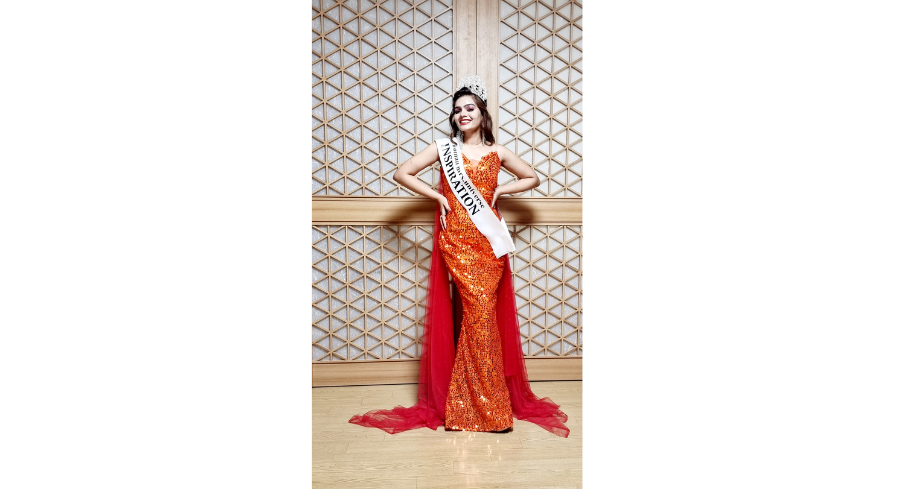 Dr Divya Patidar Joshi is an Indian model, social activist, Actor, Singer and Winner of Mrs India My Identity 2018. She represented internationally at Mrs Universe 2021 which was held in South Korea in June 2022 and was crowned as Mrs. Universe Central Asia alongwith Woman Mrs Universe Inspiration Award.
She has also been touted by the Times of India as the top 20 most influential women of Madhya Pradesh. She is a vegetarian and ardent social activist for women and child welfare. She is also a title holder of Mrs. Eurasia 2019. She has philosophical doctorate in social service.
By education she has done Masters in English literature, MA in music, MBA in marketing and human resource. She is also trained in Hindustani Shashtriya sangeet.
She has been honoured by the former President of India Mrs Pratibha Devi Singh Patil and former Prime Minister of India Dr Manmohan Singh, former Vice President of India Dr Hamid Ansari, Chief minister of Madhya Pradesh Shri Shivraj Singh Chauhan for her outstanding achievement in national service scheme. She then continued her journey for the Welfare of the society against menstrual taboo's awareness programs and girl child education. She has endorsed many brands along with Reliance Jewels. She is a brand ambassador of Swachh Bharat mission at Ratlam city Municipal Corporation and has done many campaigns for garbage management and plastic free City.
Being role model of many, she inspired people to be passionate about their dreams. She believes in integrity and says there is nothing wrong in being ambitious. We must follow each and every path to full fill our dream until and unless it harms anyone. She is also listed in the general knowledge questionnaire of many competitive books like MPPSC bank ,Railways and clerical exams.
She is thankful to her Mentor Ms Ginny Kapoor for her Successful Journey. She also feels that with the support of her family, she is ready to face challenges and grow more. During covid lockdown protocol, she took special online campaign and sessions for mentally depressed people motivating them .She is a believer of hope, she states that one should never stop believing in hope because miracles happen every day. She has always held to the hope, the belief, the conviction that there is a better life, a better world Beyond The Horizon, hope can be a powerful force maybe there's no actual magic in it but when you know what you hope for most and hold it like a light within you, you can make things happen almost like magic. The national costume she wore for
"Dr.Divya Patidar Joshi is a very hard working and dedicated person. She has been a keen learner and a source of inspiration for many. We want educated women with kind heart and purpose to come forward to bring a change in society. It has been commendable how Dr.Divya, touched lives of so many people during covid times. The outfit she wore for Mrs. Universe pageant, also depicted light of hope in the world after the pandemic, which an important inspirational message for all. We are very proud of her and are sure that she would keep inspiring and impacting more people in future as well." said Ms.Ginny Kapoor, Chief mentor and Director Mrs. INDIA My Identity.
Mrs.INDIA My Identity is a national pageant which acknowledges internal beauty as well as external beauty. This unique pageant does not have any stereotype criteria for height, weight or colour. Internal beauty, personality and empathy are as important as external beauty and that is the main foundation of this pageant. Indian Married females from across the globe apply to begin their life changing transformational journey.
https://www.mrsindiaidentity.com
About Author