1.Revolutionising Mobility: Kyte Energy's Stride Towards Sustainable Two-Wheelers
Kyte Energy, a trailblazing electric two-wheeler manufacturer, has recently achieved a significant milestone by securing a fresh round of funding. This infusion of capital not only underscores the investor confidence in Kyte Energy's vision but also highlights the growing demand for sustainable mobility solutions. In this article, we delve into the details of Kyte Energy's funding success and explore the potential it holds for transforming the electric two-wheeler industry.
2.Accelerating Innovation: Kyte Energy's Journey to Funding Triumph:
i.Funding Success:
Kyte Energy has successfully raised substantial funding from a consortium of investors, including venture capitalists and industry experts. The funding round reflects the recognition of Kyte Energy's pioneering efforts in developing eco-friendly two-wheelers and the belief in the company's potential to disrupt the market. With this new capital infusion, Kyte Energy aims to further propel its growth and expand its presence in the electric vehicle (EV) industry.
ii.Leading the Electric Mobility Revolution:
Kyte Energy stands at the forefront of the electric mobility revolution, offering a range of innovative and sustainable two-wheelers. The company's commitment to environmental consciousness is reflected in its electric models that deliver superior performance while minimizing carbon emissions. Kyte Energy's cutting-edge technology, coupled with its focus on user experience and affordability, has positioned it as a formidable player in the market.
iii.Driving Sustainable Transportation:
The latest funding secured by Kyte Energy will be instrumental in fueling its research and development initiatives, enabling the company to innovate and introduce new models with enhanced features and longer-range capabilities. By investing in advanced battery technologies and expanding its charging infrastructure, Kyte Energy aims to address the range anxiety concerns associated with electric two-wheelers, making sustainable transportation more accessible and convenient for consumers.
iv.Expanding Reach and Market Penetration:
With the fresh capital injection, Kyte Energy plans to expand its distribution network and increase its production capacity to meet the rising demand for electric two-wheelers. The company intends to target both domestic and international markets, strategically partnering with dealerships and leveraging digital platforms to reach a wider customer base. By strengthening its brand presence and offering a compelling value proposition, Kyte Energy aims to establish itself as a prominent player in the global EV market.
v.Future Prospects and Sustainability Goals:
Kyte Energy's successful funding round signifies a promising future for the company and the electric two-wheeler industry as a whole. As governments and consumers worldwide increasingly prioritize sustainable transportation, Kyte Energy's eco-friendly solutions are well-positioned to drive the adoption of electric two-wheelers on a larger scale. By creating affordable, high-performance electric vehicles, Kyte Energy is contributing to a greener and more sustainable future.
Summary:
Kyte Energy's recent funding success marks a significant milestone in its journey to revolutionize the electric two-wheeler market. With a strong emphasis on sustainability, innovation, and affordability, Kyte Energy is poised to play a pivotal role in shaping the future of mobility. As the company continues to expand its product portfolio and reach, it is set to make electric two-wheelers an integral part of the transportation landscape, offering a cleaner and more efficient alternative for urban commuters.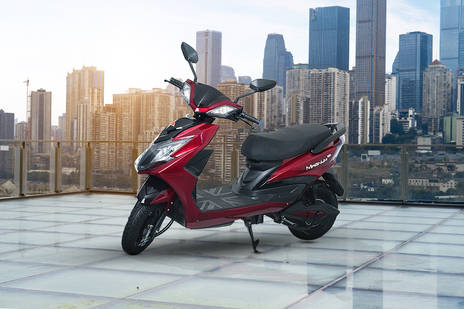 About Author