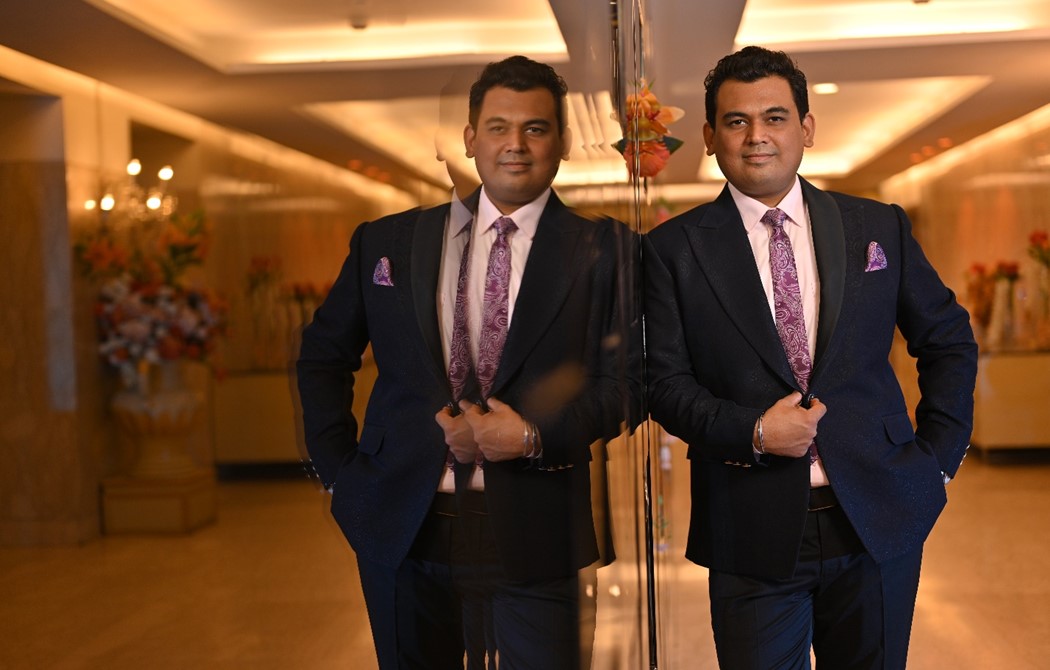 Started in 2018 and formerly known as Buoyancy Education, Plangamy is an Ed-Tech company focused on helping academic institutions, healthcare organizations, corporate workforce and individuals learn foreign languages.

With an increasing demand of language proficiencies in Education, Health & Hospitality and all major Industrial sectors, Language Learning has a vast potential in Indian as well as international space.

With a team consisting of language experts who passionately believe in helping individuals become global citizens by expanding their reach and hence bringing people closer than ever, people who have travelled widely and have experienced various cultures and traditions all across the globe, created relations with native individuals and groups to help people bring you the best learning experience one could ask for.

Having serviced over 450+ learners successfully and huge technological aspirations for the near future, Plangamy is one to place your bets on.

Plangamy Education was established with the intention of providing students with knowledge of several languages as an attempt to capacitate them and offer them a competitive edge. It all began with our founder Devashish Rawat's vast vision, whose pragmatic approach to teaching has always made the learning process for students exceedingly interesting. His major objective has always been on delivering outstanding education and making learners feel like family members the moment they walk into the classroom. Wanting to establish a platform where people could learn through discussion, concepts, and community interactions, thus Plangamy Education was born.

In the lives of individuals and societies, language is a factor of greater importance than any other.  Nelson Mandela once stated, "If you talk to a man in a language he understands, that goes to his head.  If you speak to him in his native tongue, you will touch his heart". Devashish Rawat, the founder, was intrigued by this and established Plangamy Education.

Being a brilliant mind from the beginning, he pursued a profession in a STEM-related field and graduated from Auburn University in the United States with a mechanical engineering degree. His interest in the company's management aspects grew quickly, and he completed his Management Graduate (MBA in Marketing) degree and is currently a Management Doctoral Scholar (PhD) at OP Jindal Business School.

He gained enormous confidence after accumulating so much understanding and knowledge that he moved on to pursue his entrepreneurial endeavours. His entrepreneurial expertise includes co-founding an educational institute, a fitness and health hub, and a digital marketing firm, all of which he loves to do. His diverse portfolio makes him a valuable asset to any organisation on which he directs his efforts. He has extensive experience in the development, operation, finance, and management of businesses. His compassion and expertise merge together to give birth to exceptional enterprises that benefit society in some way or the other.

His business degree has significantly assisted him in the establishment of successful businesses. He has significant experience in requirement analysis and baseline planning, preliminary and operational budget control, and project delivery in collaboration with project management and operations teams.

Furthermore, his economic acumen is only the tip of the iceberg when it comes to his skill set; he has also broadened his knowledge in other areas. He has a good grasp of local and worldwide economics, as well as a social framework and understanding of a number of public and private sectors, with a focus on healthcare and education. His years of expertise in starting enterprises from the ground up and developing educational institutes, marketing firms, and the health sector have given him an edge that he uses now to contribute to society.

In this ever-changing world, being multilingual is not just a good skill, but a necessity, especially considering the inter-connectedness of the global community. The nature of the feeling may differ, but the gratification is the same. It is bound to bring you closer together, whether professionally or personally. If you are familiar with language learning methods, you know the tools used by educators to enhance learning. However, at Plangamy, these tried-and-true concepts have been combined with extensive new content and discussions to make this field of learning both fresh and cutting edge. While curating it, the company has concurrently planned for audio and video tools to serve as comprehensive resource for teachers and students worldwide.

You can make exceptional progress using Plangamy's Language Learning Programs. So, don't wait! Whatever purpose you wish to choose, be it education, business expansion, humanitarian work, migration… Start learning right away!

Also Don't Forget To Stay Connected with #Plangamy on Social media Handles.

For more Visit

Instagram – https://www.instagram.com/plangamy_/?hl=en

About Author