Power Play in Snack Industry: TagZ Foods Secures Strategic Investment from Indian Cricketer Shikhar Dhawan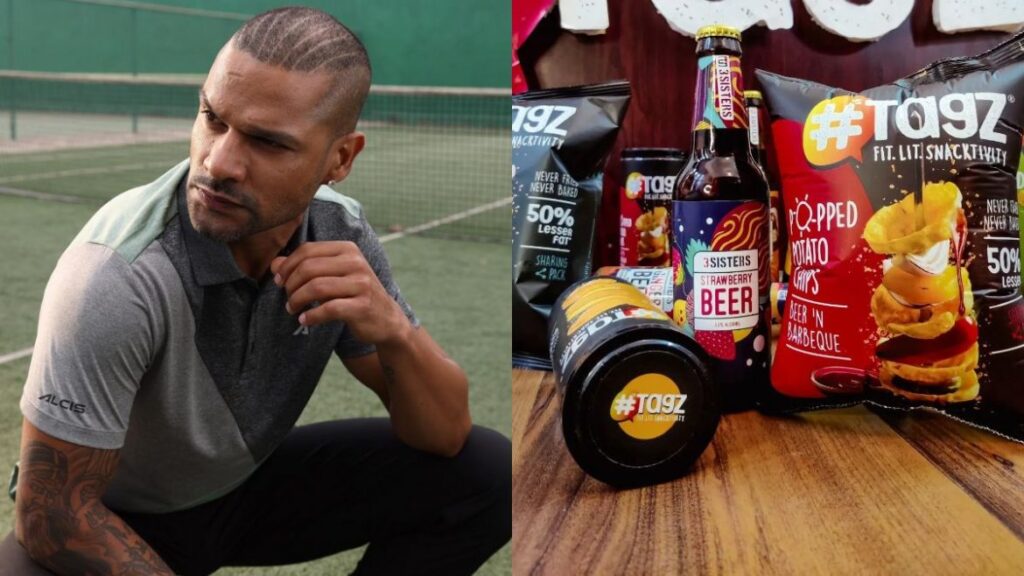 In an exciting development within the snack industry, TagZ Foods, a well-known snack brand, has successfully secured an undisclosed investment from Indian cricketer Shikhar Dhawan. This strategic partnership not only provides TagZ Foods with a financial boost but also signifies a promising collaboration between the renowned sports personality and the thriving snack brand.
Investment Drives Growth and Innovation:
With Shikhar Dhawan's investment, TagZ Foods is poised to experience accelerated growth and expand its market presence in the highly competitive snack industry. The influx of funds will enable the brand to invest in research and development, further improve its product offerings, and explore innovative avenues to meet the ever-changing demands of consumers.
---
Synergy between Sports and Snacking:
Shikhar Dhawan's decision to invest in TagZ Foods is rooted in the recognition of the inherent connection between sports and healthy snacking. As a professional cricketer, Dhawan understands the significance of proper nutrition and views TagZ Foods as a brand committed to providing wholesome and nutritious snack options for individuals of all ages.
A Collaborative Partnership:
The collaboration between Shikhar Dhawan and TagZ Foods extends beyond a mere financial transaction. Dhawan will actively engage with the brand, lending his insights, expertise, and leveraging his influential presence to promote the values and products of TagZ Foods. This collaborative approach is set to create a mutually beneficial relationship, bolstering the brand's market presence while reinforcing Dhawan's commitment to advocating for healthier lifestyles.
Boosting the Snack Industry:
Shikhar Dhawan's investment in TagZ Foods not only validates the potential of the snack sector but also highlights the growing trend of athletes aligning themselves with health-focused brands. As consumers increasingly prioritize well-being and seek healthier snack options, partnerships like this serve as catalysts for innovation, inspiring the creation of products that cater to evolving consumer preferences.
Summary:
The undisclosed investment by Indian cricketer Shikhar Dhawan in TagZ Foods marks a significant milestone for the snack brand, propelling it towards accelerated growth and expansion. This strategic partnership underscores the intrinsic relationship between sports and nutrition while emphasizing the importance of promoting healthy snacking choices. As the snack industry continues to evolve, collaborations between esteemed athletes and health-conscious brands serve as beacons of inspiration, driving innovation and fostering a healthier snacking landscape.
.blockspare-1fade885-ab5c-4 .blockspare-logo-grid-main{padding-top:0px;padding-right:0px;padding-bottom:0px;padding-left:0px;margin-top:30px;margin-right:0px;margin-bottom:30px;margin-left:0px}
.blockspare-5c4a9a03-091d-4 .blockspare-main-testimonial-wrapper{margin-top:30px;margin-bottom:30px}
About Author