Shardeum Raises $5.4M in Funding Round to Power Global Blockchain Expansion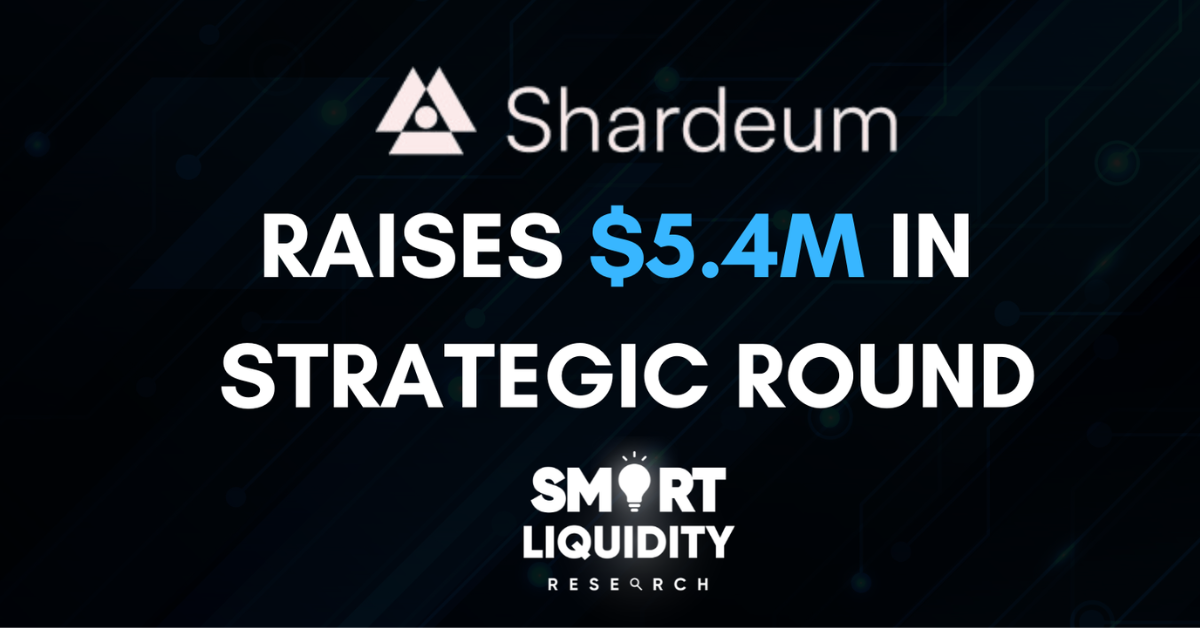 Shardeum, a prominent EVM-based layer-1 blockchain company founded by Nischal Shetty, has recently secured an impressive $5.4 million in a funding round. The investment, led by reputable firms such as Amber Group, Galxe, J17 Capital, JSquare, and TRGC, as well as Jsquare, Bware Labs, Tané Labs, Hyperithm Group, Luganodes, Blockchain Ventures Hub, CryptoViet Ventures, Blue7, and other notable investors, aims to bolster the startup's ecosystem growth in preparation for its highly anticipated mainnet launch later this year.
The capital infusion comes as Shardeum continues to make significant strides in the blockchain industry. Established in 2022, the company has differentiated itself with its implementation of dynamic state sharding on its EVM-based layer-1 blockchain. This innovative approach enables Shardeum to maintain low gas fees while ensuring high transactions per second, even as participation on the network continues to grow.
As evidence of its growing success, Shardeum proudly reveals that its testnet has witnessed over 7.4 million transactions, with more than 820,000 active accounts and over 230,000 deployed contracts as of July 7th, 2023.
Kelsey McGuire, the Chief Growth Officer at Shardeum, expressed her excitement about the recent funding round and the company's future prospects. She emphasized the strategic significance of the capital raise, stating, "The completion of this strategic raise from key participants puts Shardeum in position to expand on our mission to cultivate a global and diverse community. Given Shardeum's consensus design and use of dynamic state sharding, validator participation is highly accessible regardless of user access to computing resources. This raise allows us to continue to prioritize decentralization by growing our community of participants worldwide through education and other key initiatives."
This successful funding round follows Shardeum's previous accomplishment of raising $5.4 million in October 2022 from notable investors, including Jane Street, Big Brain Holdings, Struck Crypto, The Spartan Group, Ghaf Capital, DFG, CoinGecko Ventures, and Foresight Ventures. These investments have propelled Shardeum's growth and solidified its position as a leading player in the blockchain sector.
With the freshly acquired funds, Shardeum plans to further develop its ecosystem in preparation for the upcoming mainnet launch, demonstrating the company's commitment to providing an exceptional blockchain experience for its users. The startup intends to focus on expanding its global community by prioritizing education and implementing other essential initiatives that promote decentralization.
As Shardeum continues to innovate and attract significant investment, the company is set to make substantial contributions to the blockchain industry. Its dynamic state sharding technology and commitment to inclusivity and accessibility position Shardeum as a key player in the evolving landscape of decentralized finance and blockchain ecosystems. The highly-anticipated mainnet launch later this year is expected to mark a major milestone in Shardeum's journey, further fueling excitement and anticipation among business professionals and blockchain enthusiasts alike.
To get more updates, Follow us on
Facebook , Instagram , Twitter , LinkedIn
About Author