Golden Sparrow Unveils India-Focused VC Fund to Support SaaS and AI Startups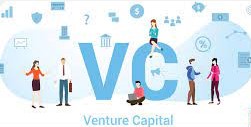 In a strategic move to tap into India's burgeoning startup ecosystem, Golden Sparrow, a micro venture capital firm based in the United States, has announced the launch of a dedicated fund aimed at investing in software-as-a-service (SaaS) and artificial intelligence (AI) startups within the country. Spearheaded by Rishaad Currimjee as General Partner, the firm has successfully raised $6 million in the initial round of funding, with the total size of the fund anticipated to reach $8 million. Joining Currimjee are partners Michael Marmor and Anand Rao, together forming a dynamic team to drive the success of the initiative.

Golden Sparrow made headlines earlier this month with its inaugural investment in Sentra.world, a promising SaaS startup specializing in the Environmental, Social, and Governance (ESG) segment. The firm injected $200,000 into Sentra.world, solidifying its commitment to supporting innovative ventures. Additionally, Currimjee has personally invested in twelve AI and SaaS startups, underscoring his confidence in the potential of these sectors.
Currimjee expressed his optimism about India's role as a breeding ground for groundbreaking companies in AI and SaaS, which are the focal points of Golden Sparrow's fund. The final closure of the India-dedicated fund is expected to take place by the third quarter of 2023. Notably, the fund boasts a diverse group of limited partners, including senior executives from technology firms, founders, and family offices. Golden Sparrow proudly emphasizes that more than 20% of the fund's limited partners are women, demonstrating its commitment to inclusivity and diversity within the industry.
The current funding landscape in India has witnessed heightened activity, particularly in the early-stage category encompassing seed, pre-Series A, and Series A investments. Among the sectors attracting significant attention from investors, SaaS stands out prominently. A comprehensive report published by venture capital fund Chiratae Ventures and strategy consulting firm Zinnov predicts that the Indian SaaS industry will amass a staggering $26 billion in revenue by 2026, showcasing its immense growth potential.
Golden Sparrow's entrance into the Indian market signifies its confidence in the country's startup ecosystem and its dedication to nurturing and propelling emerging SaaS and AI enterprises. With a strong leadership team and a diverse group of limited partners, the firm is well-positioned to identify and support India's next generation of category-defining startups.
Also read
Micron's $825M Investment Supercharges India's Semiconductor Ambitions in Gujarat Chip Facility
To get more updates, Follow us on
Facebook , Instagram , Twitter , LinkedIn
About Author