Lenskart Secures $100 Million Investment Led by ChrysCapital for Expansion and Global Expansion Drive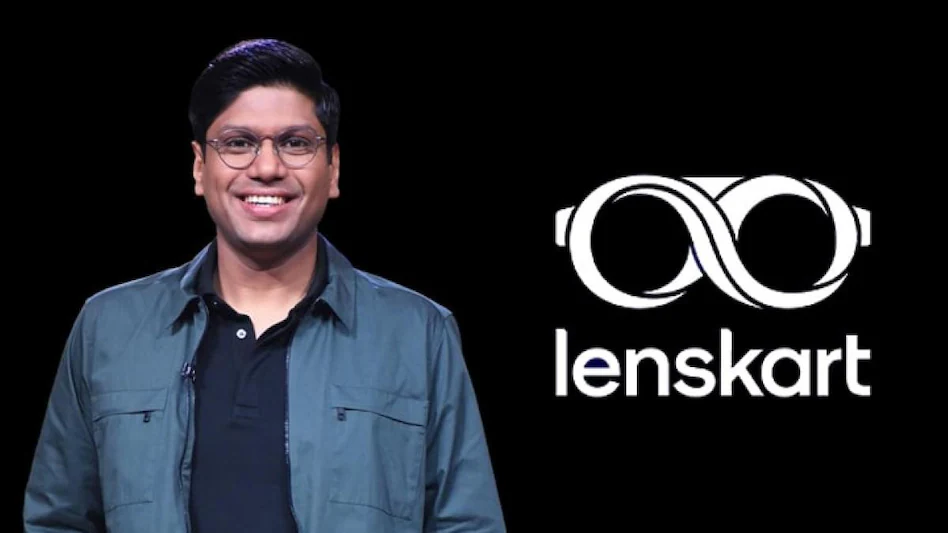 Lenskart, the Indian eyewear startup, has secured a $100 million investment from ChrysCapital, further bolstering its funding to $850 million in the past year. This investment will support Lenskart's expansion efforts and its penetration into international markets. The venture firm is acquiring shares worth $100 million through a combination of primary and secondary transactions. This announcement follows Abu Dhabi Investment Authority's recent commitment to invest $500 million in Lenskart. Both investments contribute to the continuation of last year's funding round, which valued the Indian startup at approximately $4.5 billion.
Peyush Bansal, the founder and CEO of Lenskart, expressed his appreciation for having ChrysCapital as a partner, emphasizing the growing prevalence of myopia globally, particularly in Asia and India. Bansal believes that by leveraging technology, prioritizing customer-centricity, and making substantial investments in the supply chain and talent, they can address the challenges of accessibility, affordability, and awareness surrounding vision correction.
Lenskart, a 12-year-old eyewear startup, has garnered support from investors like SoftBank and Alpha Wave Global. The company offers a wide range of eyeglasses, sunglasses, contact lenses, and eyewear accessories. By providing premium glasses at affordable prices, Lenskart has emerged as one of the leading players in the Indian eyewear market. Their ability to keep prices low stems from their commitment to enhancing efficiency in the eyewear sector. Lenskart has developed expertise in manufacturing its own eyeglasses and contact lenses, and it serves as the exclusive licensing partner for various global firms in India.
Currently operating in India, Southeast Asia, and the Middle East, Lenskart sells its eye products through its online platform and over 2,000 stores, with three-fourths of them located in India. The startup is expanding rapidly, opening more than seven stores per week and targeting the production of 20 million pairs of glasses next year. Despite the fact that hundreds of millions of Indians require vision correction, only a fraction of this population currently wears glasses or contact lenses. Lenskart aims to address this underserved market by scaling its operations in India and its existing international markets.
Bansal highlighted the growing adoption of glasses among Indians, with people purchasing up to four pairs every two years—a number that is steadily increasing to five, mirroring the popularity of sneaker purchases. Lenskart is gradually expanding its premium offerings through strategic acquisitions like the Japanese eyewear brand OwnDays and the development of in-house brands like John Jacobs.
Rajiv Batra, Senior Vice President at ChrysCapital, expressed excitement about supporting Lenskart's management team, renowned for its strong execution capabilities and market leadership in the eyewear segment. Batra emphasized Lenskart's commitment to exceptional customer satisfaction, affordability, and reliability. The recent acquisition of OwnDays presents Lenskart with an opportunity to expand its presence across more than ten Asian countries, in addition to the already significant Indian market.
About Author