Utsav Ghosh's Fitness Start-up giving Women's Fitness a Concrete Turn from the Health Issues….!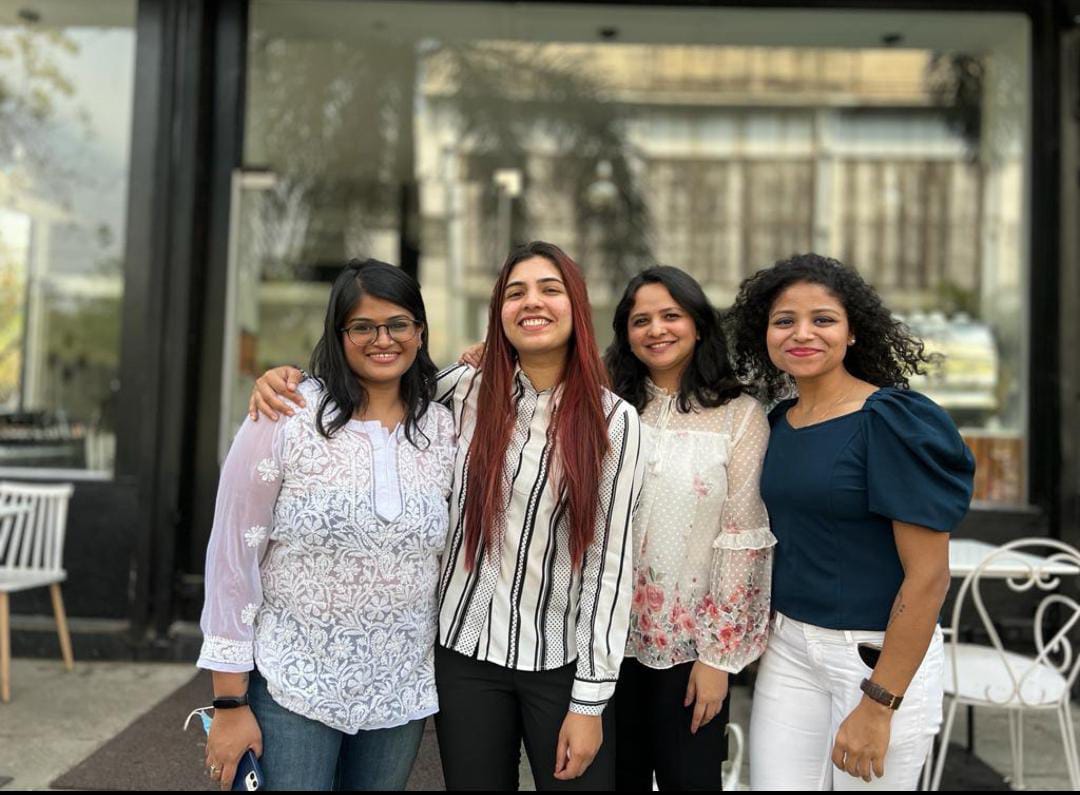 Inspiring WOMEN Inspiring FITNESS…!
Young Fitness Entrepreneur Utsav Ghosh is being the guardian angel for Women's Health…!
India, 08th March 2022: Inspirational Women Stories which will inspire the world. A woman can be a mother, Sister, Daughter, and can be a Colleague, or Friend. Women have inspired generations in many ways, nowadays they are also seen standing elevated with men in every aspect of life. She is the mother, the first teacher of a child who teaches the value of Life. She has driven the world to be a better place to live.
Research and study aimed to explore the experiences of today's women, every woman within is beautiful and can turn good influencers for kids, family or for our Society or it may go vice versa if the mental peace is affected or else, she is dealing with depression or health issues such as PCOD, other female problems, breast cancer, and other diseases and health issues.
Women have unique health issues. And some of the health issues that affect both men and women can affect women differently.
Unique issues include pregnancy, menopause, and conditions of the female organs. Women can have a healthy pregnancy by getting early and regular prenatal care or a proper health check-up and also should consult a doctor for health issues. They should also get recommended breast cancer, cervical cancer, and bone density screenings.
Women and men also have many of the same health problems. But these problems can affect women differently. For example:
Women are more likely to die following a heart attack than men
Women are more likely to show signs of depression and anxiety than men
The effects of sexually transmitted diseases can be more serious in women
Osteoarthritis (joint disease) affects more women than men
Women are more likely to have urinary tract problems
So, to break or vanish such issues and major problems TFG is likely to connect India to health in a very unique and rare way via Online Fitness programs and plans to structure a concrete path that leads to health and fitness Solutions…
Transformation for Good (TFG) Fitness Company's Founder Utsav Ghosh has started this Fitness Start-up which provides a first health check-up BMI test and then he recommends with the help of nutritionists and dietitians the actual fitness programs. Also, they check medical History for providing better guidance on Health. The young Founder and his Team are on Sole Mission and are focusing on workouts online taking the fitness industry to next level by guiding and educating everyone with a roadmap, of how we can actually be fit through taking proper health guidance, workouts programs, and diet plans, etc. Transformation for Good is the platform for people who are dealing with everyday health issues or who are willing to reduce extra weight for being fit. Fitness is the choice that one can choose to be self-motivated. Proper training can change a lifestyle.
Transformation for Good Founder Mr. Utsav Ghosh said…" Society has always stereotyped women's fitness, where only some sort of training style and nutrition is valid to them. This is not true. In reality, women and men don't need separate training styles. We are here to promote and educate positive and supportive nutritional guidance and help all women from different spectrums of life to achieve their ideal healthy body, physically, mentally, and emotionally."
TFG Members: Women that transformed their lives into good by sharing their experiences and inspiring with their stories…
#SHEINSPIRE
Transformation for Good Women's day Special Video: https://www.instagram.com/tv/Ca1DZOVjo0I/?utm_medium=copy_link
Inspiring Story: Mrs. Soujanya, age 37 Bangalore: (pcod women-oriented health problems overcoming good health and a sigh of relief for health issues through proper workouts through the fitness programs)
Inspiring Story: Mrs. Swati Kulkarni: age 32 Mumbai: (overweight health issue overcame with great results through the fitness programs)
Know about the Founder – Mr. Utsav Ghosh is an Indian Fitness Entrepreneur who was born in Kolkata and brought up in Mumbai. Belongs to a Simple Family. Utsav once had the vilest phase in life to Quit! but a "Hope" has self-made him from nowhere to a Successful Entrepreneur today. Also, he has Strong Support from his Parents who believe in his innovative ideas. He started from scratch, he earlier offered 14 days' free trials for fitness to make one understand how exercise can heal mind and soul and has resulted in a great drive amongst unhappy people to be self-motivated through EXERCISE and now proudly under his Leadership, he is running a fitness Company named TFG – "Transformation for Good" started in august 2020 with a well versed professional team, effectively reaching 3000+members Worldwide with a bang. The young entrepreneur is also focusing to get associated with various Fitness and Motivational Programs from School going kids, College students, Senior Citizens clubs, and corporate companies to NGOs for collaborating with Mass People on one platform and showing them how exercising fitness will Help and Heal one's LIFE. Mr. Utsav's Firm TFG -"Transformation for Good" is having One Motive to Conquer the World through its unique FITNESS Start-up.
Website: https://tfg.live/
Founder Utsav Ghosh LinkedIn official: https://www.linkedin.com/in/utsav-ghosh-76658a22
Founder Utsav Ghosh Instagram official: https://instagram.com/thefitguynextdoor?utm_medium=copy_link
About Author