Walmart Makes Bold $1.4 Billion Move, Acquires Tiger Global Stake in Flipkart!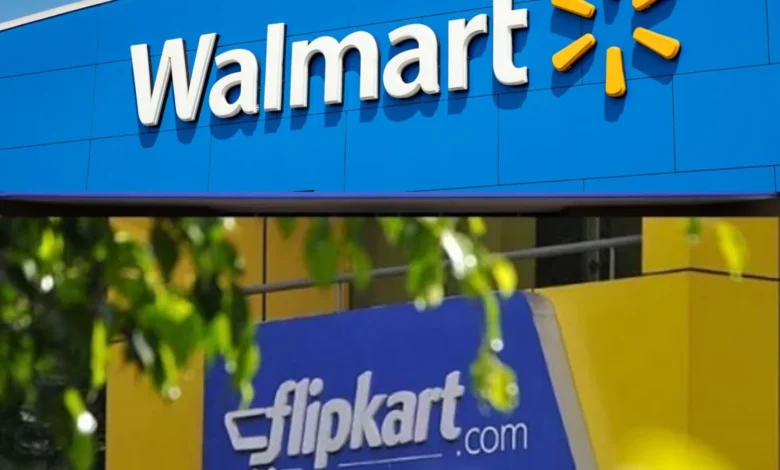 In a strategic and game-changing move, Walmart has taken a significant step into the thriving world of Indian e-commerce by acquiring a substantial stake in the widely acclaimed Flipkart. The retail giant reportedly sealed the deal by paying a staggering $1.4 billion, effectively buying out the renowned hedge fund Tiger Global's investment in the dynamic e-commerce firm. This latest development was exclusively reported by the reputable Wall Street Journal on a recent Sunday.
With this mammoth investment, Walmart has firmly asserted its position in the fiercely competitive Indian e-commerce market, signaling its commitment to exploring new horizons and embracing the digital era. Flipkart's stronghold in the region, coupled with Walmart's retail expertise, promises to unleash a formidable synergy that could reshape the landscape of online shopping in India.
The strategic decision by Walmart to venture into the Indian market through Flipkart is poised to create ripples of excitement among consumers and industry observers alike. As India's e-commerce sector continues to witness exponential growth, this acquisition amplifies the anticipation of witnessing groundbreaking innovations and enhanced customer experiences.
This bold move by Walmart demonstrates its unwavering ambition to stay ahead in the ever-evolving retail domain, propelling the company to new heights on the global stage. As the world closely watches this transformative partnership, the possibilities seem endless, and the benefits for both Walmart and Flipkart are bound to be immense.
The acquisition of Tiger Global's stake in Flipkart marks an exhilarating chapter in Walmart's expansion journey and a significant leap forward for India's thriving e-commerce sector. As the dust settles on this monumental deal, all eyes are on the future, eagerly awaiting the momentous impact this collaboration will have on the digital retail landscape.
Read more:
Suniel Shetty Puts His Money on Sustainable Tyre Startup REGRIP, Revolutionizing the Road
Stay updated on the startup world with our Startup News and Funding News. Discover Founder Profiles, Startup Profiles, Founders Interviews, and Success Stories. Gain insights through in-depth articles and resources. Follow us on Facebook, Twitter, Instagram and LinkedIn for regular updates and join our vibrant startup community.
About Author