KaarTech Secures $30 Million Funding from A91 Partners to Propel Global Expansion and Public Listing Ambitions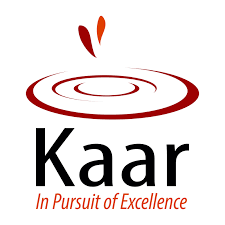 KaarTech, the Chennai-based digital transformation consulting company, has successfully secured a significant investment of $30 million from A91 Partners, a prominent Mumbai-based investment firm. With this infusion of funds, KaarTech aims to fuel both its organic and inorganic growth strategies across its existing markets in the Middle East, European Union, and North America. The partnership is set to be a game-changer for the startup, particularly as it seeks to establish a strong presence in the North American market.
Gautam Mago and Kaushik Anand, representatives from A91 Partners, will join the board of KaarTech, further enhancing the collaboration between the two entities. Maran Nagarajan, the Founder and CEO of KaarTech, expressed enthusiasm about the partnership, as it represents a significant step towards the company's ambitious goal of going public, despite its modest beginnings as a bootstrapped startup.
Nagarajan emphasized the transformative impact the alliance with A91 Partners will have on KaarTech's expansion efforts, both geographically and through an enhanced services portfolio. Since its inception in 2006 by Maran Nagarajan, Ratnakumar N, Selvakumar M, and George Guardian, KaarTech has been specializing in IP and digital services within the SAP ecosystem. Their expertise lies in discrete manufacturing, professional services automation, process manufacturing, and consumer packaged goods.
Nagarajan expressed the company's vision of becoming the preferred partner for customers seeking digital transformation journeys in SAP, cloud ecosystem customer experience, process automation, and data analytics, complemented by KaarTech's core competence in logistics, supply chain, financial, and human capital management.
The company, which now boasts a team of over 2,000 skilled employees, has demonstrated impressive growth over the past 24 months, managing to double its revenue during that time period.
A91 Partners shares KaarTech's excitement about the collaboration, expressing their commitment to work closely with the consulting startup in expanding its footprint in the US and Europe, and ultimately supporting KaarTech's path to becoming a publicly listed company.
As an exclusive financial advisor, Veda Corporate Advisors played a crucial role in facilitating the partnership between KaarTech and A91 Partners, ensuring a seamless process for the startup and its promoters.
With the infusion of $30 million from A91 Partners and the strategic guidance of their new board members, KaarTech is poised to enter an unprecedented era of growth and success, solidifying its position as a leading player in the digital transformation consulting space. As the company continues on its journey to achieve its ambitious goals, industry experts are keeping a keen eye on its future developments and potential market impact.
Also read: Apple Makes History with $3 Trillion Market Value, Becomes First Publicly Traded Company to Achieve Milestone
To get more updates, Follow us on
Facebook , Instagram , Twitter , LinkedIn
About Author